East Middle & West Middle After School Program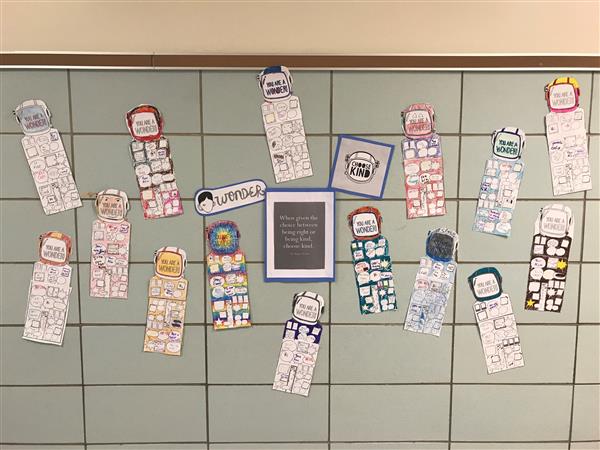 East Middle & West Middle After School Program
NOTE FOR 2018- 2019: IF YOUR CHILD WILL BE IN 5TH OR 6TH GRADE (NEW MIDDLE SCHOOL STUDENTS) AND YOU ARE INTERESTED IN AFTER-SCHOOL CARE, PLEASE CONTACT OUR OFFICE AT 677-3185 FOR MORE INFORMATION ON HOW TO REGISTER AND SET UP AN ACCOUNT.

Links to all registration paperwork for the 2018 - 2019 school year can be found in the related files to the right of the page.

ALL FORMS MUST BE FILLED OUT FOR ALL FAMILIES- RETURNING OR NEW- NO EXCEPTIONS.

We now have a mail slot where you can drop off paperwork. Please put paperwork in an envelope. You may also send paperwork via email to swright01@wscschools.org.

**All NEW student paperwork takes a minimum of 2-business days to process.**

THOSE WISHING TO PAY /SCHEDULE ONLINE (BY THE 15TH OF THE MONTH PRIOR), GO TO OUR ONLINE PORTAL AT: www.wscschools.org/ccr

Contact the Community Education Office for additional information at 677-3185 or the Program Director, Stephanie Wright at swright01@wscschools.org.

Click on the related files to the right for the:

Application Form

Parent Forms/Behavioral Policy/Payment Policy/Medical

Current Month Payment Calendar

As per the Parent Guide Policy, If your child care is reimbursed from your dependent care account, submit your account claim form to the office for completion and authorized signature on a timely basis. Annual receipts for tax purposes will be issued upon request, with two weeks' notice. (ONLINE accounts may obtain receipts or copies through the parent's online access at any time.)

*If you do not know how to access your online account DO NOT create a new account. Please email Stephanie Wright at swright01@wscschools.org for assistance.
**This program is self-sustaining and does NOT use any tax dollars -- all costs are covered by parental payments.**