Home of the Shining Stars

Welcome to Northwood Elementary School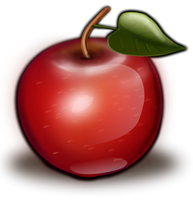 Home of the Shining Stars
Mrs. Angela A. Ferri, Principal
Mrs. Margaret Bauch, Sr. Clerk
Ms. Kristie Shannon, Attendance Clerk
Mrs. Rosanne Wilson, Clerk
Northwood Code
*Be Safe *Be Kind *Be Ready to Learn




















As you are likely aware, the New York State Department of Health released updated interim guidance for in-person instructions for schools. This guidance will afford our district the ability to return to all hybrid elementary school students to in-person 4 days per week effective

Monday, April 26, 2021.







** Our next scheduled supply drop off for remote students is Monday, May 3, 2021. **
In an effort to provide your children with the necessary materials for learning, our Transportation Department will be dropping off grade-level supplies to your homes. A tote or manilla envelope will be left on your porch, so please be on the lookout for it. Timing will vary throughout the day (determined by the Transportation Department and routing)
Garden Village, Slate Creek and Cambridge Square drop off times will be from 11am - 12pm.


SPECIAL ALERTS
Please view our School Resource tab for updated information regarding the updated cohort calendar, arrival and dismissal procedures, map, student pick up authorization form, and Parent Handbook.
Dismissal Car Tags for Hybrid Model
In your November 16th supply bag delivery, you were given special instructions for arrival and dismissal procedures. Each family was given a sheet of instructions and one set of car tags to expedite the dismissal process when in-person school resumes.
These car tags were packed and ready to go prior to the district's announcement to stay remote until January. PLEASE KEEP THESE TAGS IN A SAFE PLACE, as this will help us to run a safe and smooth dismissal with increased traffic on campus when school resumes.
**As always, we encourage your child/ren to utilize our district's transportation system.**
---