Welcome to Mrs. Blaszak's Website - English/Language Arts - Green Team
"You can teach a student a lesson for a day; but if you can teach him to learn by creating curiosity, he will continue the learning process as long as he lives." ~ Clay P. Bedford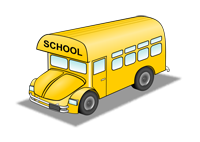 This site provides general information about classroom expectations, policies and procedures in Mrs. Blaszak's 7th Grade ELA class.
More information can be accessed by going to Google Classroom. A link to this site is located on the left. Students will need to sign in using the same username and password they use in school.
When you are in Google Classroom, the page labeled Daily Agenda 2019-20 will include copies of the agenda that is shown in class. They will be grouped by week and show what was done in class on a particular day. Students who are absent from class are expected to review the agenda and complete any work they missed.
The page labeled 7th Grade English will include copies of classroom resources, handouts, class notes and assignments that are given in class.
If you require additional information, please feel free to leave a voice message at 677-3801 ext. 4505 or email me at nblaszak@wscschools.org.