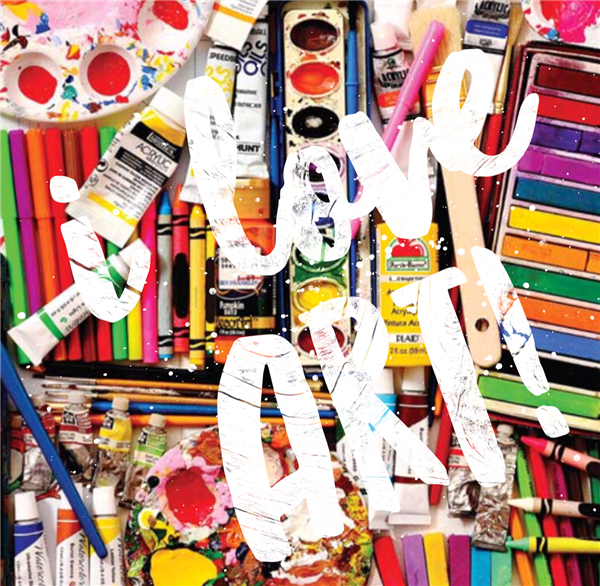 Welcome to Art because Art is Smart!! - Mrs. Guida, West Elementary, Room 2
"I shall strive to create a positive supportive learning environment and educational experience for all students and pledge to respect each of my students as a unique person, not a test score."


Important things to know:

During Art class, we will explore various art mediums, styles, artists, and techniques.

We meet once a week for 40 minutes.

The only Art supply requested is a smock. It can be anything (old shirt, apron, etc.) that will protect your child's school clothes.

I do collect egg cartons to hold paint while students work on projects, so feel free to recycle any unwanted empties that you may have and send them into school with your child. They are always greatly appreciated.

All artwork is saved in the Art room until the end of the school year. At this time, it will be sent home with your child. I temporarily save the Artwork is for the following reasons; allows me access to child's progress, keeps artwork safe, gives me access to your Childs artwork for bulletin board displays/art shows/calendar art.

Artists of the Month: At the end of each month 3 students are chosen to be West Elementary's "Artists of the Month". One student is chosen from grades Kindergarten and first grade, one student is chosen from second and third, and one student is chosen from grades fourth and fifth. If chosen, your child will receive a certificate, an announcement will be made on the schools morning announcements, a small prize is given (pencils, erasers, sharpeners, etc.) and the chosen students will have their photograph displayed on the "Artists of the Month" bulletin board located outside of the Art room. Criteria for being chosen "Artist of the Month" is as follows; having good manners/respectful, ready and willing to learn, gives 100% effort/works to the best of his/her abilities, and artwork has good craftsmanship,

Artwork for the District Calendar: Every year, 1 student's artwork is chosen to represent West Elementary in the district's calendar for the following school year.