West Middle

6th Grade Band

Symphonic Concert Band

Wind Symphony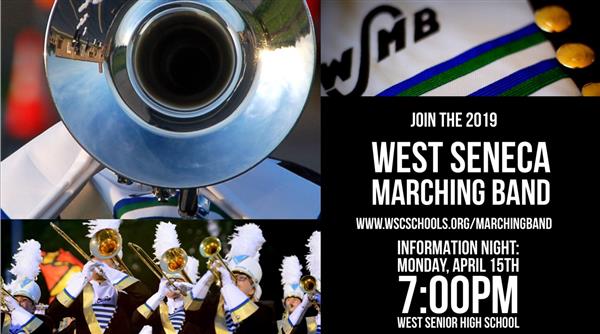 Jazz Band is rehearsing WEDNESDAY, March 20th after school from 2:20-3:30.

Upcoming Concert: Band Festival Concert - March 28th @ 7:00pm @ West Senior. MANDATORY & REQUIRED for all 7th and 8th Grade Band students.

Wind Symphony will be having a MANDATORY & REQUIRED rehearsal after school from 3:30-4:30 on 3/27 in preparation for the Band Festival Concert on 3/38.

A reminder that any missed lessons MUST be made up BEFORE your next lesson. Sign up for make-up lessons outside of the band room.
*This schedule is NEW due to the snow day on 2/25.
Prehistoric Suite by Paul Jennings (6th Grade Band)
Celtic Air and Dance by Michael Sweeney (Symphonic Concert Band)

Miles in the Sky by Tyler Grant (Symphonic Concert Band)
Critical Mass by Todd Stalter (Wind Symphony)

Under the Double Eagle (March) (Wind Symphony)

Crossroads by Michael Oare (Wind Symphony)