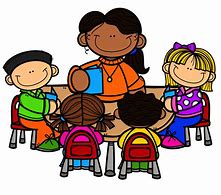 Guided Reading
What Guided Reading looks like in our classroom:

Guided Reading is when the teacher meets with a small group of students with similar needs to teach and reinforce reading strategies.

I start the meeting with a quick word study activity and then we will read a book together selected by me. The book will be on one level higher than they are currently reading in Reader's Workshop. I will then follow up with comprehension questions and activities. We will work on the same book for the entire week!
Related Links
Literacy Links

This site is for additional kindergarten grade reading activities for you to do with your child at home!!