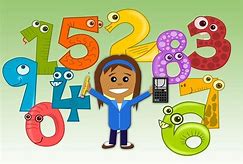 In our classroom we have daily instruction in math based on the ENVISIONS MATH PROGRAM! It is a comprehensive math program based on the standards for Kindergarten in our state!

In our district, we start with Topic 14, 15. 16 then go back to Topic 1

Topic 14 - Identifying and Describing Shapes

Topic 15 - Position and Location of Shapes

Topic 16 - Analyzing, Comparing, and Composing Shapes

Topic 1 - One to Five

Topic 2 - Comparing and Ordering 1-5

Topic 3 - Six To Ten

Topic 4 - Comparing and Ordering Numbers 0 To 10

Topic 5 - Numbers To 20

Topic 6 - Numbers To 100

Topic 7 - Understanding Addition

Topic 8 - Understanding Subtraction

Topic 9 - More Addition and Subtraction

Topic 10 - Numbers 11 To 19

Topic 11 - Decomposing Numbers 11 To 19

Topic 12 - Measurement

Topic 13 - Sorting, Classifying, Counting and Categorizing Data

Each Topic has corresponding tutorials and sometimes games. I have supplied the link below. You will find your child's username and password in their Moose Binder!

Another big focus in our math program is learning math facts! In Kindergarten, we focus on all math facts up to 5. I have included the Xtramath link below which will be challenging for your child at first. I unfortunately cannot make it easier but I wanted you to have access to this site. Again, you will find the link below and username and password will be in their Moose Binder,
Pearson Site

As we are going through the topics in the classroom, l will grant access to the tutorials and games that are available for you and your child to explore!