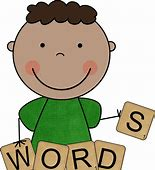 Although human beings don't experience the metamorphosis that characterizes the life of a caterpillar, the transformation that happens during kindergarten is no less astonishing. Many of your children start their year holding books upside down and backwards and making letters look like squiggles, and then end the year reading and writing for their own important purposes. Phonics instruction is at the center of this transformation. - Lucy Calkins

Word Study in our classroom is a combination of Rainbow word study and phonics instruction. Rainbow words are words students should know by sight and phonics is studying the different parts of words.

Here are the official units:

Unit 1: Making Friends with Letters

Unit 2: Word Scientists

Unit 3: Word-Part Power

Unit 4: Vowel Power

Unit 5: Playing with Phonics

We also do Words Their Way in Kindergarten. This program enables your child to learn phonics through mini-lessons and sorts.
STARFALL

ABC MOUSE

Great site for beginning readers!

UPPER AND LOWER CASE LETTERS
The Letter A

The Letter B

The Letter C

The Letter D

The Letter E